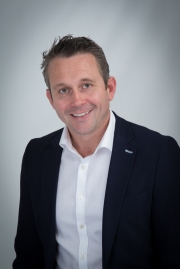 Barry J Martin APFS Certs CII (MP & ER)
Managing Director
Tel.
01395 883920
Mobile.
07545323013
Email.
barryvennwealth.co.uk
Barry has been providing independent financial advice and wealth management to private individuals and business owners at the highest level for more than 20 years, he has used this experience to create Venn Wealth Management Ltd

Barry completed his training in London, began advising clients in 1998 and has remained proudly independent ever since.

After relocating to Devon in 2010, Barry held a senior role in a regional accountancy firm for 7 years, becoming an equity partner, prior to Venn.

"I really enjoy helping clients understand the wealth they need to live the lifestyle they desire, creating a link between family, business and money - real financial planning"